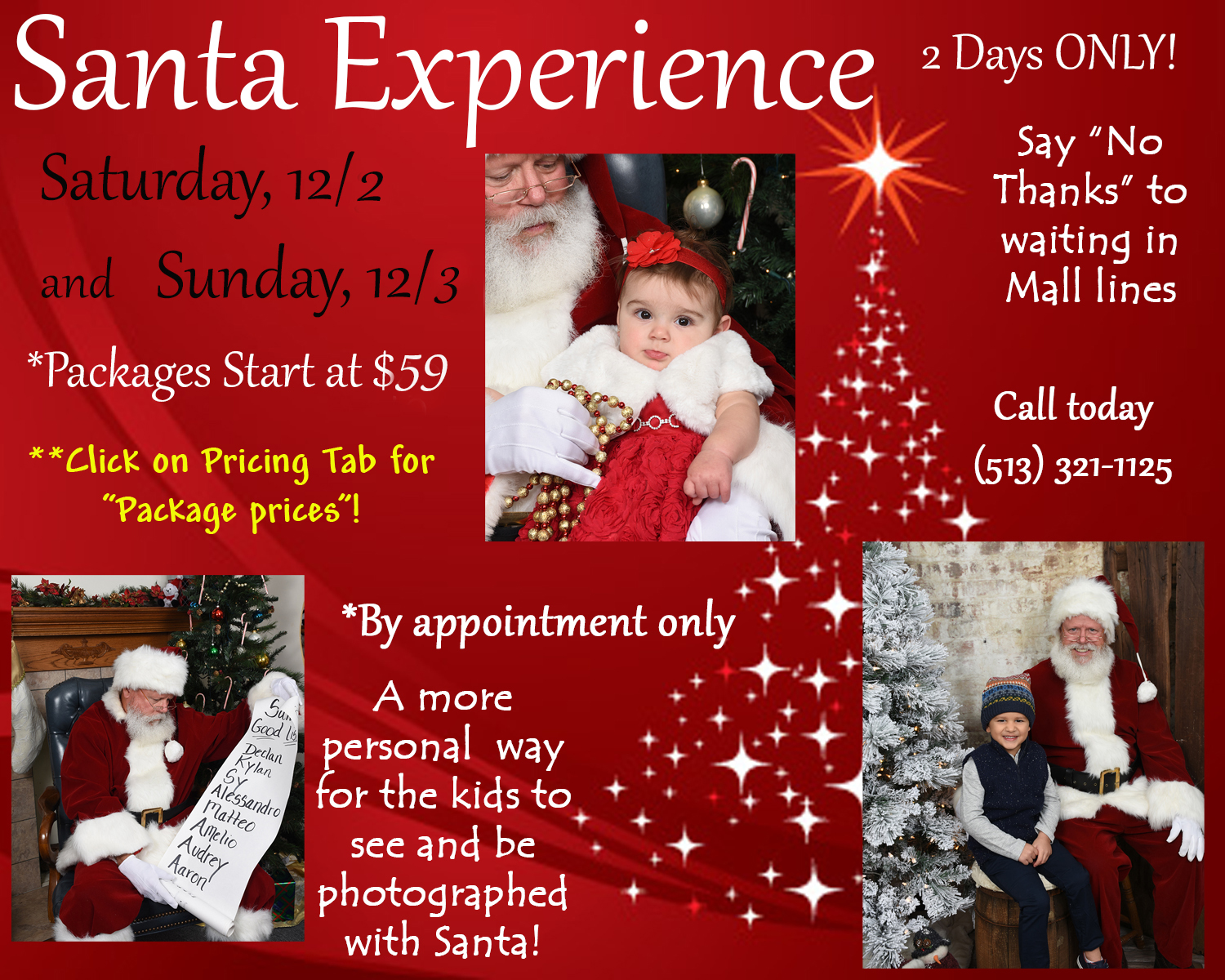 Keepsake Photography Studio is conveniently located in beautiful Mt. Lookout Square, just minutes from anywhere in the Cincinnati area. Our studio is fully equipped for any of your photography needs, but we also offer on-site shooting for families, seniors, businesses and more!
We also offer hourly pricing for special events and can turn any photo or portrait into a lasting memory with holiday gifts, greeting cards and more!
From newborns to seniors, family portraits and more, we'll help you create lasting memories for any generation!
Whether you need a new business head shot, team photo, or in-store photography, we'll help your brand looks its very best
2024 High School Seniors!
Let us capture your personality with portraits either at our studio with lots of  backgrounds or at a local park!
We create lasting memories, let us create them with you!